ECO SERVICES
On 18th November 2020 the UK Government announced its 10 point Green Industrial Revolution. Among the initiatives was the ban on the sale of new petrol and diesel vehicles by 2030.
This news plus MOT emissions allowances being cut by 50% has left many motorists wondering what affordable action they can take in the meantime.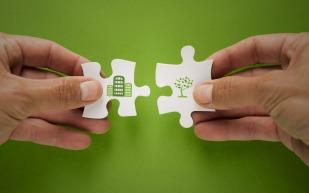 1) ENGINE CLEAN (SEE OUR ENGINE CLEAN PAGE)
Our engine clean process frees your engine of carbon deposits whilst also decontaminating your fuel system. This can improve engine performance, reduce emissions, and reduce costs by increasing component lifespan.
2) ECONOMY REMAPPING
A fuel economy remap can increase MPG and optimise every tank of fuel meaning less trips to the forecourt.
Our combined offer
We offer a combined eco services package for your vehicle consisting of:
-- Our engine & injection cleaning service
-- A fuel economy remap with lifetime warranty
-- A visual inspection of the condition of your vehicle and service items (including checking for exhaust leaks for example)
- A £60 discount when booked together!
Please get in touch to discuss your requirements.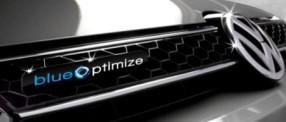 ECONOMY ( BLUE OPTIMIZE )
Whilst other tuners may talk the talk, our file provider is used by the largest and leading fleet companies in Europe every day including customers like British Telecom, HomeServe, Thames Water and many other household names. VIEZU tuning files are chosen by the biggest and best more often than any other tuner in the world.
Ten Good Reasons To BlueOptimize Your Vehicle - often copied, never reproduced!
- Up to 20% savings on cost of fuel - case studies available
- Up to 20% reduction on emissions - testing results available
- Zero proven impact on warranty and zero impact on residual value
- No mechanical modifications
- Minimal downtime for busy vehicles - installation in less than 1 hour
- One-off installation fee - international coverage
- Possible return on investment within 6 months or less
- No on-going maintenance fees - only fuel save monitoring
- Reset vehicle to standard at any time
- Guaranteed instantaneous fuel saving with a 7 day trial
All fuel economy tuning and fuel saving services are developed in house on their 3000bhp rolling road and at their Euro 5 emission certified research and development centre. No other tuning company carries out research and development into the science of fuel economy remap tuning software and guarantees their results like this.
Save fuel and money with Viezu's BlueOptimize products at Arkham Performance, available for most production cars, 4x4s, vans, HGVs, and commercial vehicles.
- Up to 20% improved fuel economy
- Improved MPG - reduced emissions (subject to vehicle type)
- Enhanced sharper throttle response
- Smoother more progressive power delivery
- Power and torque improvements
- No impact on insurance
All our remaps are fully insured, carry ISO certification, start from as little as £299 inc VAT & are covered by our 14 day money back satisfaction guarantee & lifetime warranty too!
Message us now with your requirements & let us start saving you money on your fuel bills & reduce your carbon foot print too today!